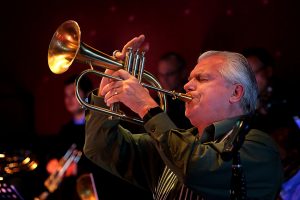 Looking for lessons?
Gary enjoys teaching trumpet players who are looking to take their playing to the next level, through an individualized systematic approach to becoming a more efficient trumpet player which in turn leads the individual to focus more on musical performance. Command of the instrument leads the player to this objective.
Gary has been studying the trumpet for more than 50 years, including studying with some of greatest trumpet players and teachers in the world. His interest in trumpet pedology has been an ongoing learning process helping him to achieve his goals, allowing him to perform as a lead, jazz and legit trumpet player while leading his own groups as a soloist.
Rates are $30 per half hour and $50 per hour. For more information, fill out the form below – Gary would love to connect with you to help you achieve your goals!
Gary develops routines and exercises he shares from time to time. For a copy of his simply warm-up, you can request it here.